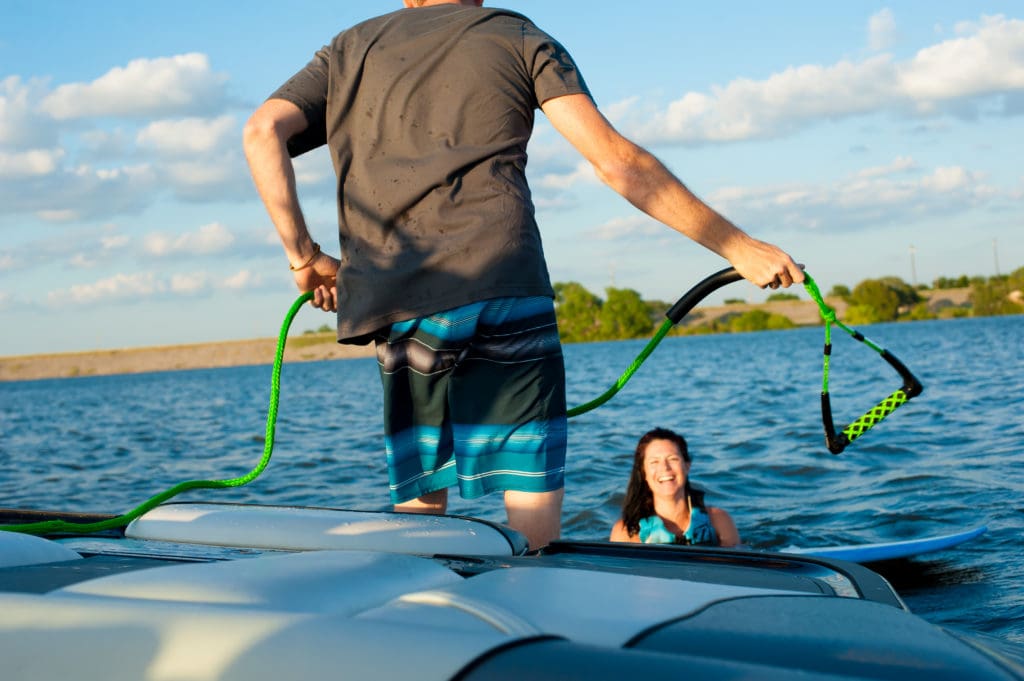 WAKE SURFING LESSONS-  ON YOUR BOAT-  All over Texas- Since 2007
Do you need help with your new wakesurf boat?  Do you own a Malibu, Mastercraft, Supra, Nautique, Moomba, Tige, Centurion or another inboard towboat?  Beyond learning how to wakesurf and progressing your skills, the most important part is having the right equipment, including boards and boats.  Our coaches will meet you, on your lake, and teach you how to use your new boat properly for wakesurfing.  We will teach you how to weight your boat correctly with stock ballast and extra fat sacs, how to trim your tabs and dial in your speed to produce the perfect wave height and length.  We will also cover proper surf etiquette and driving techniques.  Beyond the boat we will come equipped with boards for you to demo and we will help you learn your first bottom turn, air, shuv-it, or 360.  We will teach you how to be more comfortable and confident in your boat, driving, wave and wakesurf skills.
The majority of our wake surf lessons take place on North Texas lakes including-  Grapevine Lake, Lewisville Lake and Lake Ray Hubbard.  We also travel to Possum Kingdom Lake, Broken Bow, Cedar Creek Lake, Lake Athens and Lake Texoma regularly for lessons.