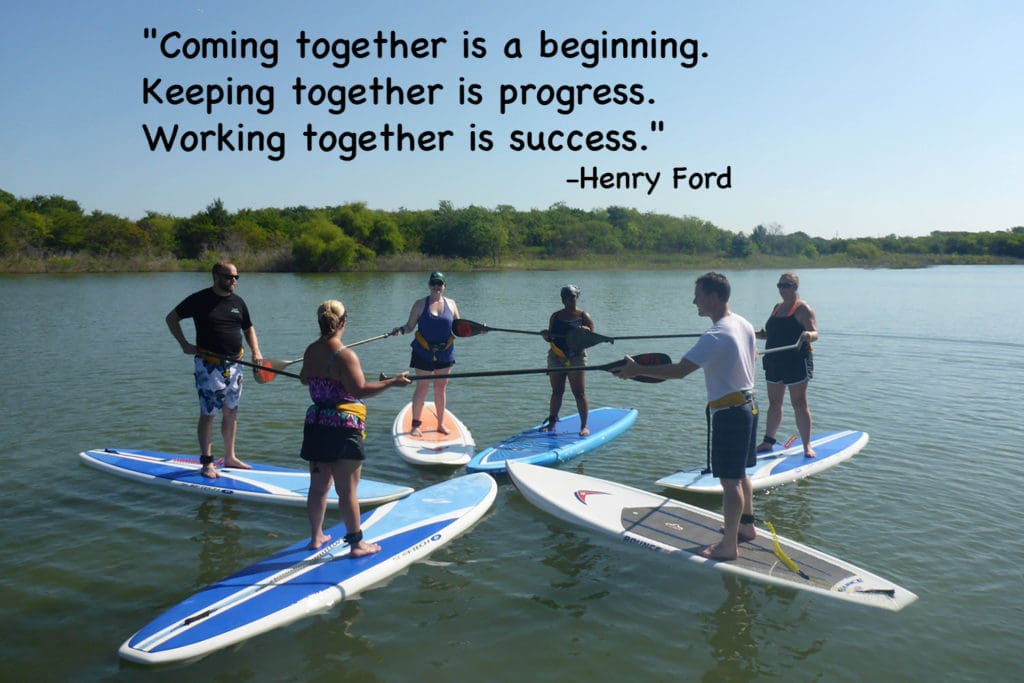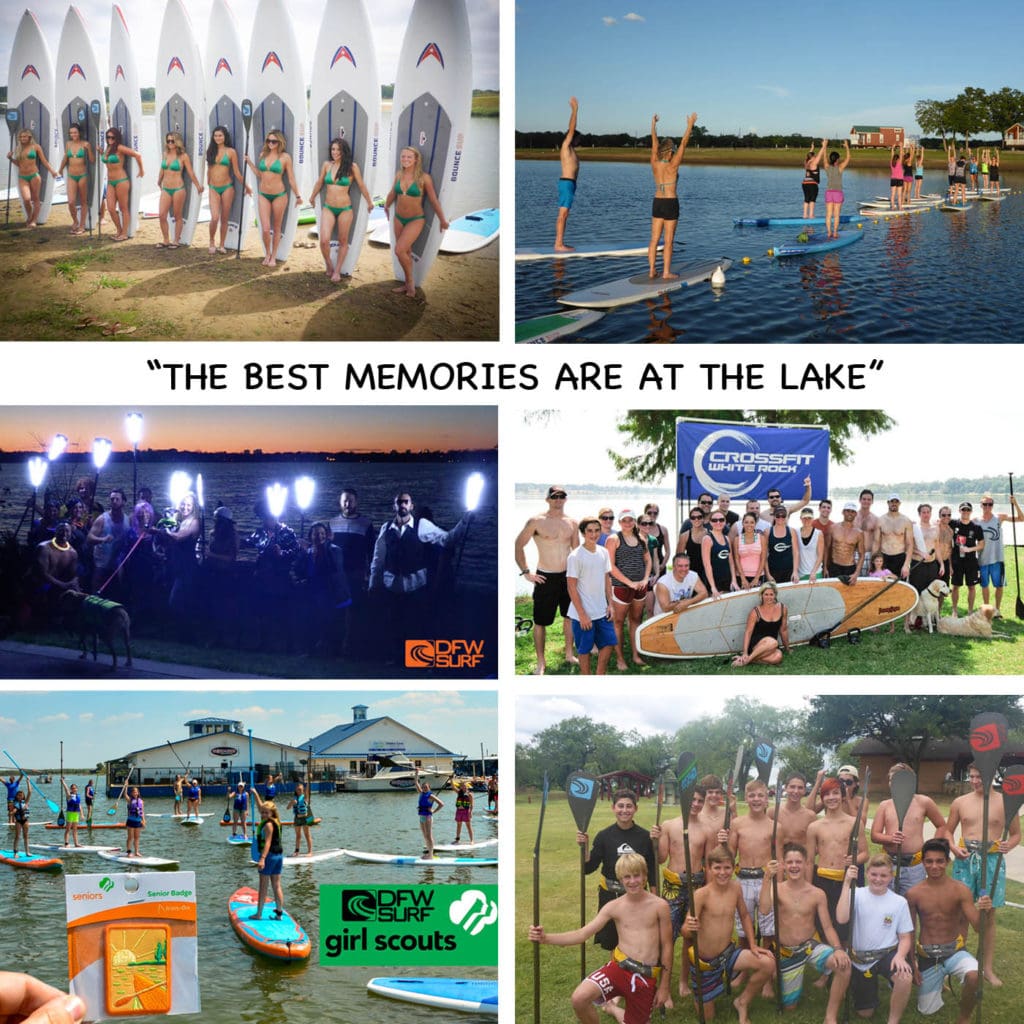 Corporate, small business events and team building opportunities in Grapevine, Frisco, Little Elm, Plano and Arlington.  Your paddleboarding, yoga or wakesurfing adventure starts here.  We can house up to 100 persons for a large corporate event or Camp Gladiator Happy Hour.  50-100 person conference centers, mini-lodging, volleyball courts, camping opportunities and walk-to restaurants on the lake.  We also offer custom catering via Aloha2You dining services.  A day at the lake is the perfect way to say thank you to your small business team or corporate staff.
Corporate/Team Building Opportunites:
Paddle Package
:  Our most popular and basic package, includes two hours of paddleboarding (or kayaking), instruction and tour plus on the water team building exercises.
SUP Yoga Package
:  Same as paddle package, but a dedication to SUP Yoga.  A great option for women's groups or yoga enthusiasts and bridal parties.  Learn how to paddle then relax into some sup yoga.
SUP Glow in the Dark
:  Paddle into the night with a private SUP Glow party or reserve your group for the Friday Night Fireworks show on Lake Grapevine.
Bikes
:  Biking is also available.  Each of our locations are also home to popular lakeside biking trails.  Hop in a bike tour with your group and one of our tour guides
Surf Package
:  Surf the endless wave with you and your small team.  Up to 3 surf boats available.  Surf lesson rates apply ($300/ Hour).  +$50/ Hour for each additional surf boat needed.
Reservations:
Email info@dfwsurf.com– Attention: Private Party