Beginner Surf Classes
The most cost effective way to enjoy the exciting sport of wakesurfing and 2 classes per week.  The experience of surfing the endless wave is priceless and a lot easier to do than you think.  In our Weekly Surf Classes ($95), students will receive about 20-25 minutes of total surf time.  4-5 students max per class.  Pre-requisite:  basic swimming skills.  All equipment provided.  Spectators, friends and family are also welcome to join the fun ($25). Currently we have a Tuesday evening class at our Frisco location and a Wednesday evening class at our Grapevine location. 


---
Wake Surfing Private Lessons
Beyond our classes we offer a more private focus for you and your group on your own time.  $300/Hour with your own private surf coach and captain.  Private lessons are great for all skill levels.  We recommend taking advantage of the best lake conditions without all the crowds either during the week, early morning or later in the evening.  All equipment provided.  Cost includes gratuity.  Available year round.  Already own a boat?  Lessons on your boat CLICK HERE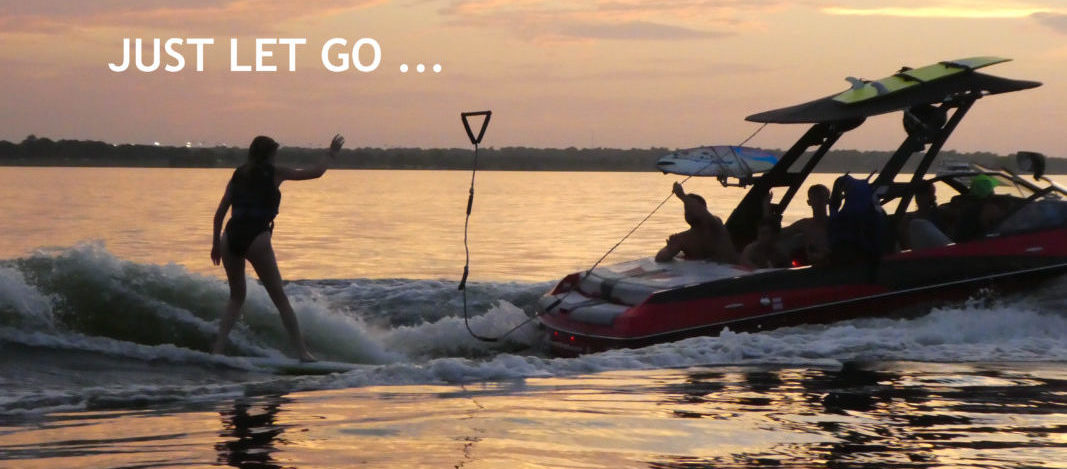 ---
Boat Charters
If you already know how to wakesurf then we just recommend booking a Boat Charter ($200/Hour + equipment rental fee).  Boat charters are also a great option for Friday Night Fireworks on Grapevine Lake, tubing with the kids, or just cruising the lake.  8 total persons allowed onboard.  BYOB and Bluetooth friendly.  Includes boat and gas, captain, and good vibes.


---
Join Our Surf Club!
A surfing club with a lake problem :).  Once you learn how to surf we invite you to join our one of a kind DFW Surf Club for an opportunity to surf three to four times per week.  Members get the opportunity to surf ($30) every Sunday morning and evening on Grapevine Lake and every Saturday evening on Lewisville Lake plus Womens Wednesdays.  Members also receive huge discounts on gear, classes and boat charters.