We are open for Rentals in October-  Friday-Sunday.  Paddleboard, Kayak or Bike.  October is the best time of year to be on the water in Texas.  Come out and see us!
Paddleboard and Surfing Near Frisco, TX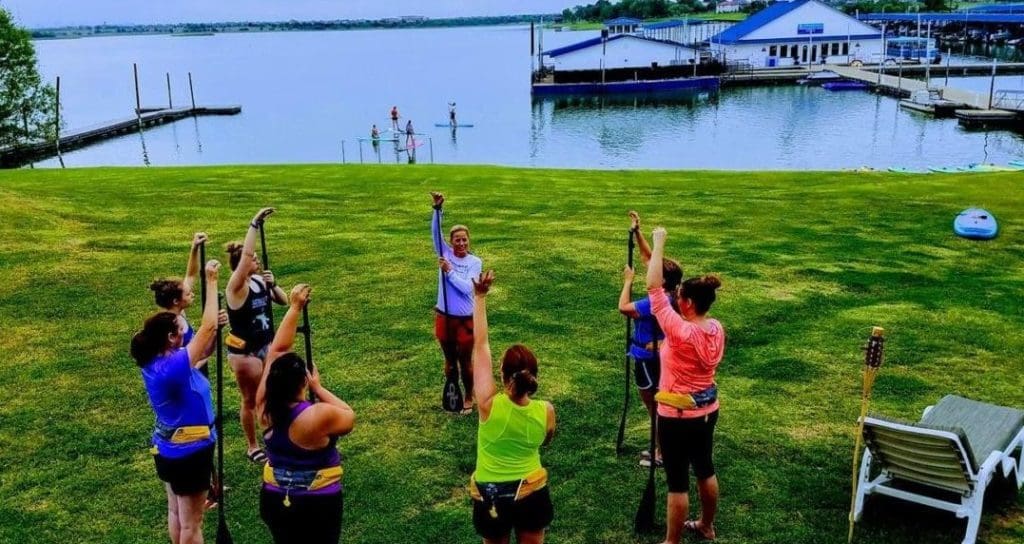 Lake Lewisville Kayak and Paddleboard Rentals, Surfing and Yoga Classes at Hidden Cove Park and Marina:  DFW Surf Adventures at Hidden Cove Park and Marina is your surf-cation and watersports adventure destination.  Looking to camp?  Get away?  Paddleboard or surf the endless wave in the most protected cove on Lake Lewisville?  Spend the day at the lake or stay the night in one of the many lakeside cabins and enjoy all the amenities that the park has to offer.  DFW Surf offers wakesurfing and paddleboarding classes, lessons and tours, biking, kayak rentals
---
Join Our Club!
A surfing club with a lake problem :).  Watersports and lifelong friendships …  Once you learn how to paddleboard or wakesurf we invite you to join our one of a kind DFW Surf Club.  Unlimited paddleboard, kayak and bike usage plus unlimited classes and tours, weekly surfing, member parties, discounts on gear, bring a friend for free and more.