Women's Wednesdays in Frisco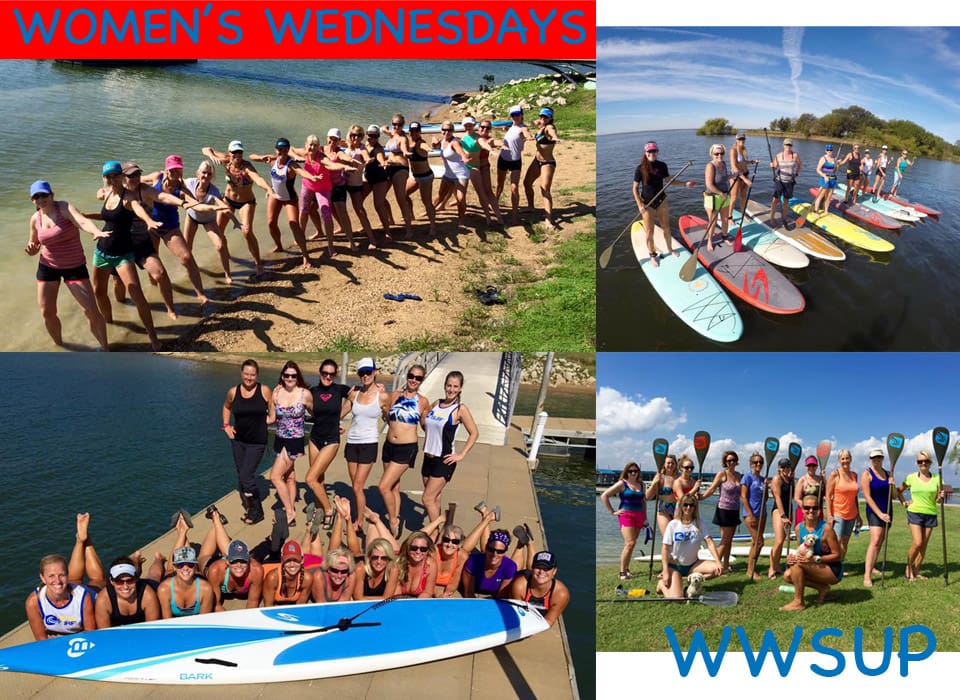 Active. Fit. Women.
Women's Wednesdays- Grapevine Lake
About Women's Wednesdays
Women's Wednesdays is for you ladies!  Did you know that paddleboarding is one of the only sports in the world that is dominated by women?  Join us in our exciting weekly program created by Texas top paddler Konae Whele.
Paddleboarding is fun and super easy to do.  This class is for all women and all levels of experience.  We are about being active, finding your balance, connecting and making new friends.
Where?  DFW Surf (Frisco)- Hidden Cove Park
6:30 PM- Wine Down Wednesday-  Cool down paddle tour and social
DFW Surf (Grapevine)- Meadowmere Park
6:30 PM- Wine Down Wednesday
$35/class, 3 Pack for $85 or join our Surf Club for $75/month.
With Coach Tina, Barbra, Michelle and Beth