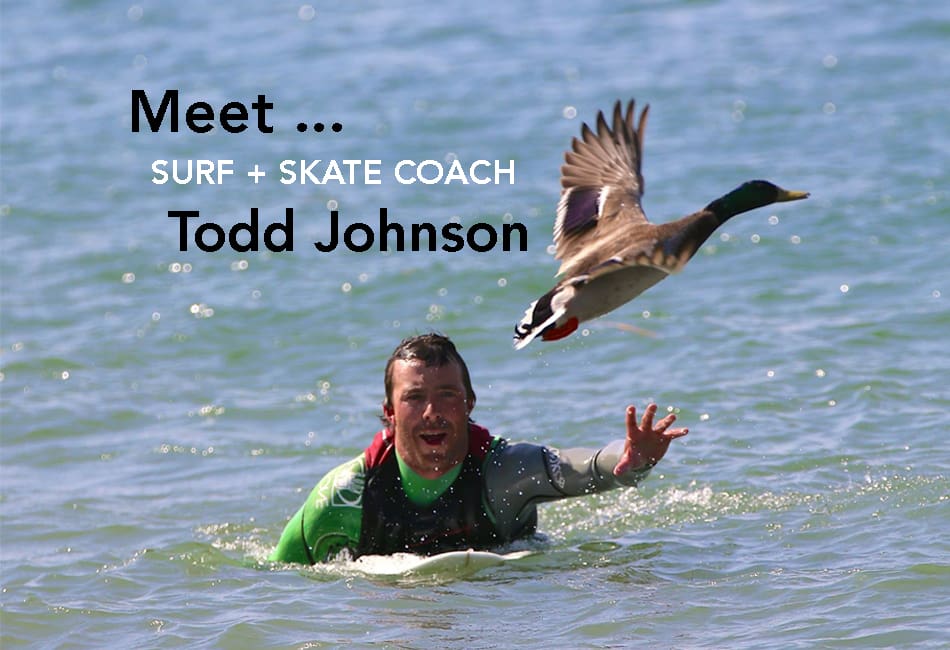 At only 34 years of age it might be safe to say that Todd Johnson is "a legend."  Lol.  We love you Toddi J aka Coach Todd, Todd Johnson former pro surfer turned pro wakesurfer/ board shaper.  Todd has coached some big names in the industry- Chris Wolter, World Champs Ashley Kidd and Raleigh Hager to name a few.  He has also shaped boards for hundreds of surfers and wakesurfers and today he continues to do what he loves and see the progression with his surf and skate camps and students.  Check out his company – Surf Camp Pacifica- in action:
When Todd is not at Surf Camp in Cali he is back at DFW Surf coaching in one of our weekly surf classes or hosting longboarding clinics.  It is exciting to have someone with an ocean background who can offer a different perspective to wakesurfing and at the same time be able to relate to our customers from California, Hawaii and Florida.  Check out his blog post:  "Wakesurfing Tips for Surfers."  
We look forward to 2018 and years to come with Toddi J on our team of professional watermen at DFW Surf.
If you are interested in private skate or surf lessons please send an email to:  toddi_j@johnsonboardco.com