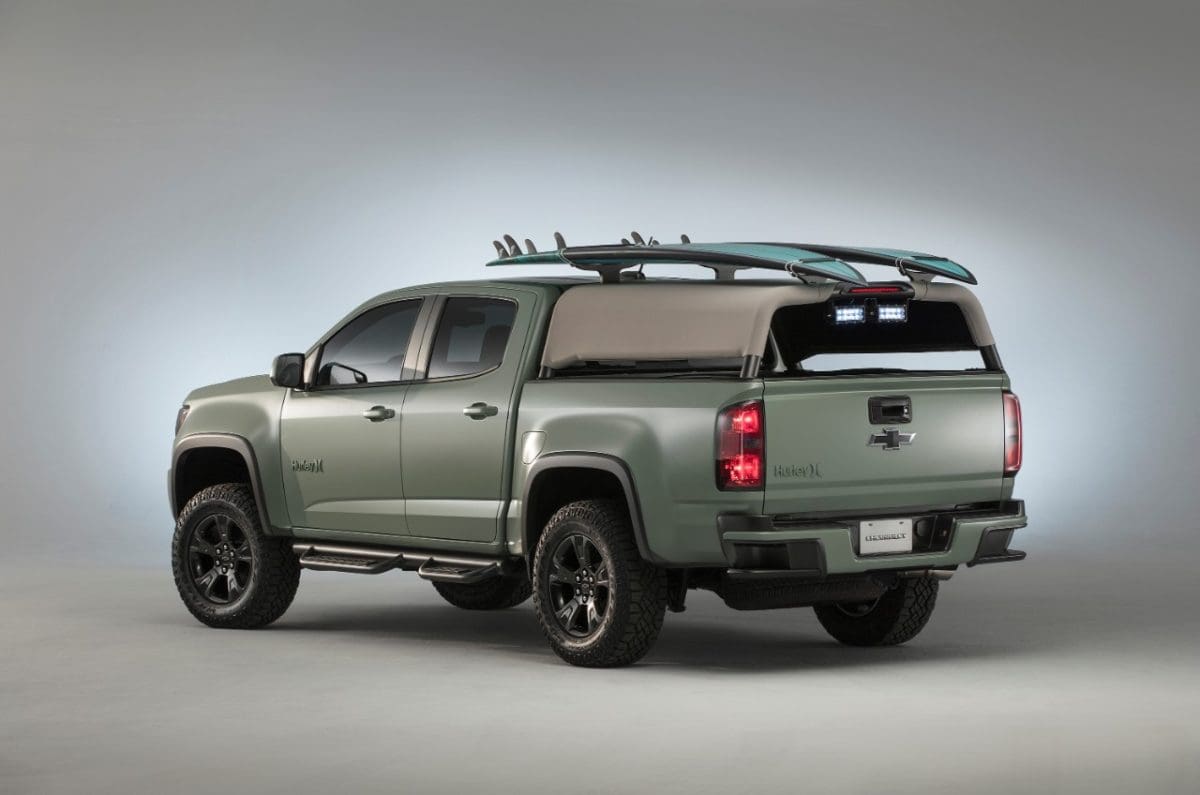 Chevy's new Z71 concept truck was just introduced at the SEMA trade show in Las Vegas.  In collaboration with surf brand, Hurley, the new Chevy Z71 is one of the first surf specific mid-sized pickups.  Features include a snorkel that allows the truck to be submerged in water, which is great for your adventure surfing needs as well as watersport towing needs- jet ski or boat.
According to media.chevrolet.com: "This ultimate wave wanderer, which also serves as a mobile beach command center, is decked out with a custom surfboard rack, storage systems and even water-resistant seat covers made from advanced ventiprene, a breathable material similar to the neoprene used in surfing wetsuits."  The concept according to Ryan Hurley was about functionality, designing a truck for John John Florence to use that would make sense for surfers.
Even better yet is a waterproof bracelet can be used to unlock the car.  Wear your bracelet while you surf or wakesurf and then hold it up to the tailgate to unlock.  Very similar to the new Malibu Boats Surf Watch used while wakesurfing to shape your perfect wave.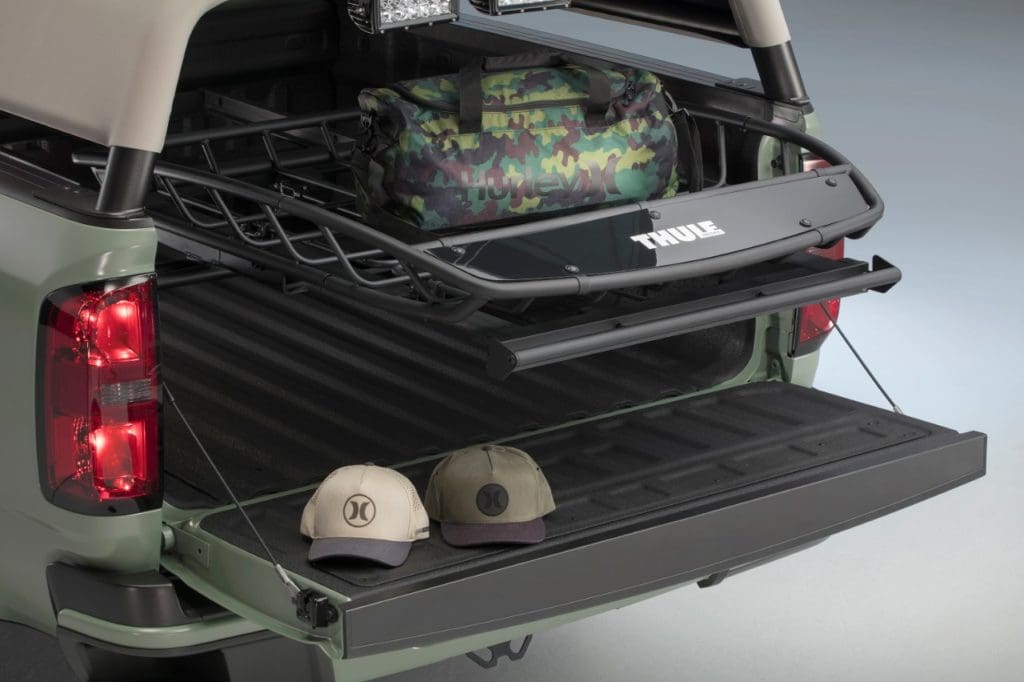 Surf mobile?!  Awesome, but what about a more practical truck for the inland surfer and standup paddle board enthusiast?  I guess we will have to wait and see …