"It's all about you and the moment," says Konae Nowell, one of Texas Top Paddlers and DFW Surf PaddleFit certified coach.  Entering her fourth season as a competitive paddler, Konae, age 48, dominated the opening weekend of the Texas Paddle Racing scene with a 2nd place finish at the WPA Cinco de Mayo Pro/Am in Corpus Christie and a 1st place finish at Beating the Bayou 10K in Houston.  Two races in the same weekend?!  Yep, that's how popular the competitive paddle racing scene is becoming all over the world and right here in Texas.  As an individual sport, standup paddle boarding can be a battle against other competitors, for Konae, it has always been about doing the best that you can as an individual.  Regardless of the result, the greater gratitude is self-accomplishment stemming from hard work, dedication and mental and spiritual strength.
On this special Mother's Day weekend Konae will remember being with her daughter Karis above all. Together they raced and together they finished.  Konae says that "the feeling of being there at the award ceremony next to my daughter was the highlight of my weekend."  In the race of life there is nothing as important as family and friends.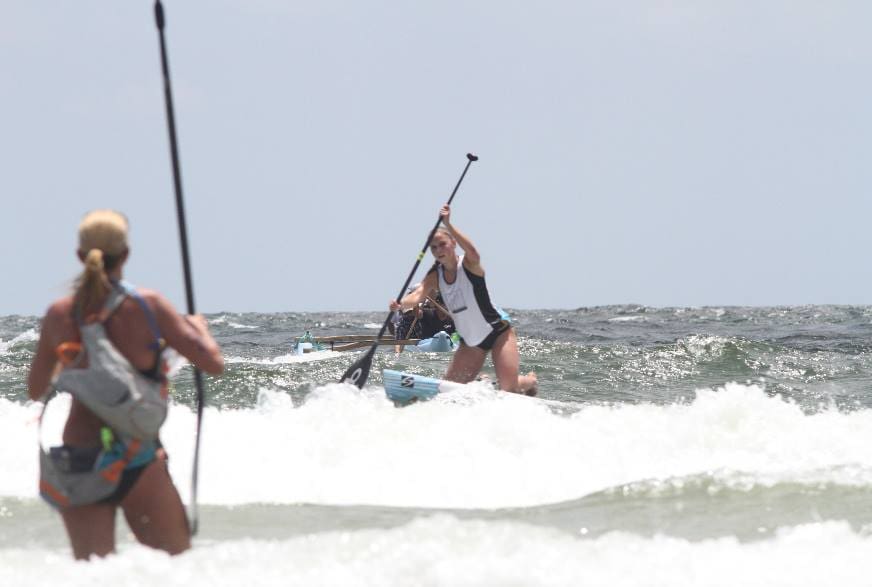 Watch the new Quickblade "Train Hard.  Go Fast.  Have Fun" video.  Life is about the feeling of giving 100% in all aspects of what you do.  "It's not about winning.  It's about you, your relationship to yourself, your family and your friends."
https://vimeo.com/165097583
"SUP is the sport of the future for all ages.  It is here to stay" says Coach Konae who plans to lead a new and exciting fitness women's program called Women's Wednesdays.  Stay tuned Frisco and Plano ladies of North Texas.  Women's Wednesdays is all about living in the moment and being active and fit.  The first class is free starting June 1.