Best Restaurants in Dallas?
Here are some of our favorite, "go-to" local restaurants with a surfing flavor.  What is great is that many of these spots are near a DFW Surf location near you.  Imagine a great day of surfing and paddling on the lake followed by some chill music, people and flavors at a nearby surf-themed restaurant like Peace Burger or Towers Tap House?  So, what can you expect?  A surfy-surfy vibe, surfboard ornaments, tacos and margaritas at a marginal price.
Peace Burger
This is one of our favorite low-key relaxed surf inspired restaurants to go to. Located just minutes from Grapevine lake it is a great spot to go after being out on the boat, paddleboarding, or kayaking.  The food is always on point with options from Texas style burgers to our favorite, the Surf & Turf tacos.  Taco Tuesday is always a hit here with great tasting margaritas to match the tacos.
Peace. Love. & Burgers!  (photo via Peace Burger Facebook).  Address: 1228 William D Tate Ave Grapevine, TX  76051 | Phone: 817.410.4074.  http://www.peaceburger.net
Towers Tap House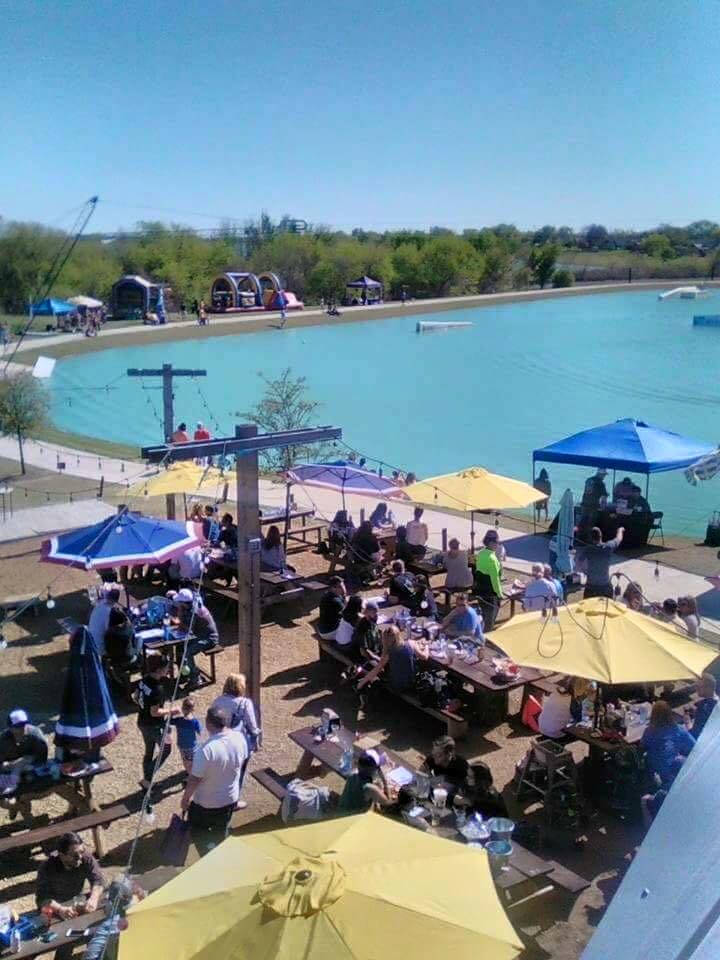 Towers boasts a great laid-back vibe with a perfect patio/beer garden to watch wakeboarders flying around the Hydrous Wake Cable Park.  Towers is one of our favorite hangouts during the summer with great live music and other special events.  Our favorite items on the menu:  Turkey Burger & Chicken Quesadilla.
Address: 290 E. Eldorado Pkwy – Little Elm, TX 75068 | Phone: (214) 483-1356.  http://www.towerstaphouse.com
Sandbar Cantina and Grill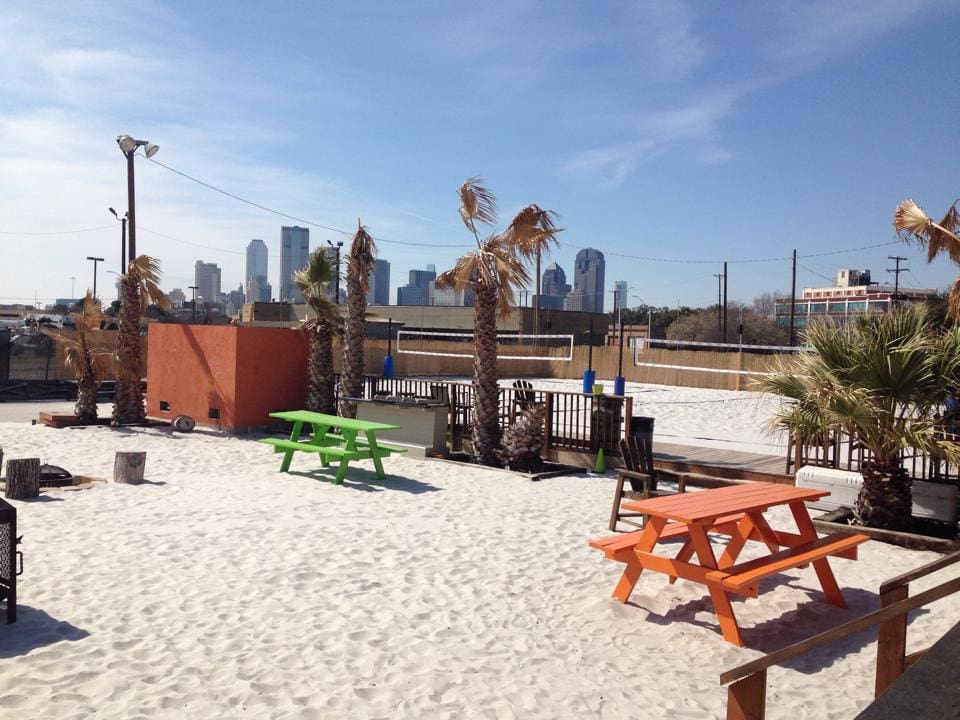 Sandbar also know as the "Beach Ellum" is located just minutes away from downtown Dallas.  They offer a unique concept that brings a tropical vibe with a large amount of sand volleyball courts, patio seating, and a great bar and restaurant.  This is our go-to spot after a Thursday night "Rock n Paddle" on White Rock Lake (Get involved via our Meetup group).  Our favorite items on the menu:  Avocado Fries & Build Your Own Burger.
Address: 317 S. 2nd Ave, Dallas, Texas 75226 | Phone: (214) 647-1424 .  http://sandbarcantina.com
So-Cal Tacos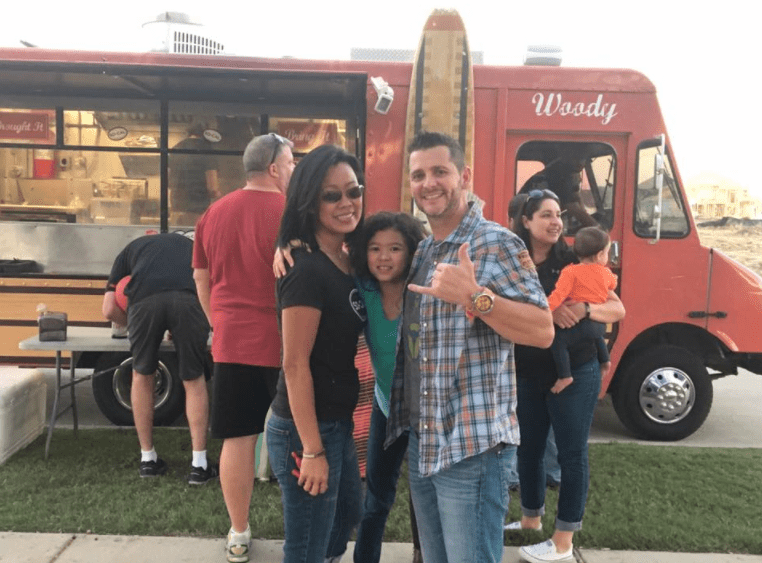 Mobile food truck turned restaurant.  This cozy little taco joint nestled in the Grapevine-Colleyville border off of 114 brings a SoCal mentality to N. Texas.  They serve delicious tacos, burritos, cervezas and margaritas.  Our favorites on the menu:  Gamechanger Tacos & Gnarly Nachos.
Address: 2140 Hall Johnson Road, Suite 118 Grapevine, Texas 76051 | Phone: (682) 223-1316.  http://www.eatsocaltacos.com/
Dive Coastal Cuisine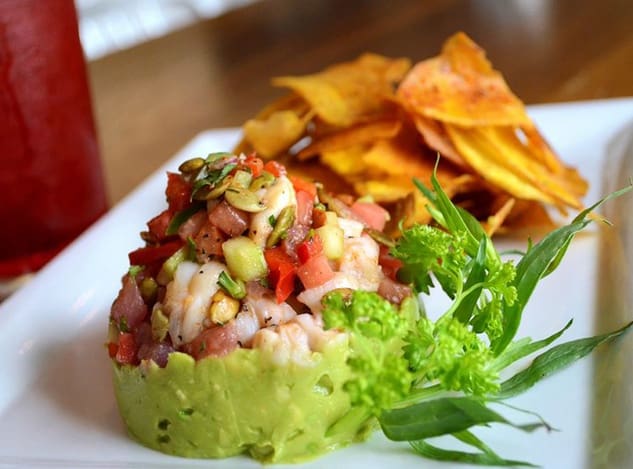 Step up your coastal dining a notch in the DFW area with Dive Costal Cuisine. Featuring great local organic produce, seasonal seafood (fresh seafood everyday) and an array of other fresh choices from juices to creative salads. Our favorites on the menu: Ceviche, Seared Ahi Tuna Wrap, Pei Mussels, & Key Lime Pie to finish it off.
Address: 3404 Rankin St. Dallas, TX 75205 | Phone: 214-891-1700.  http://www.dive-dallas.com
Hula Hut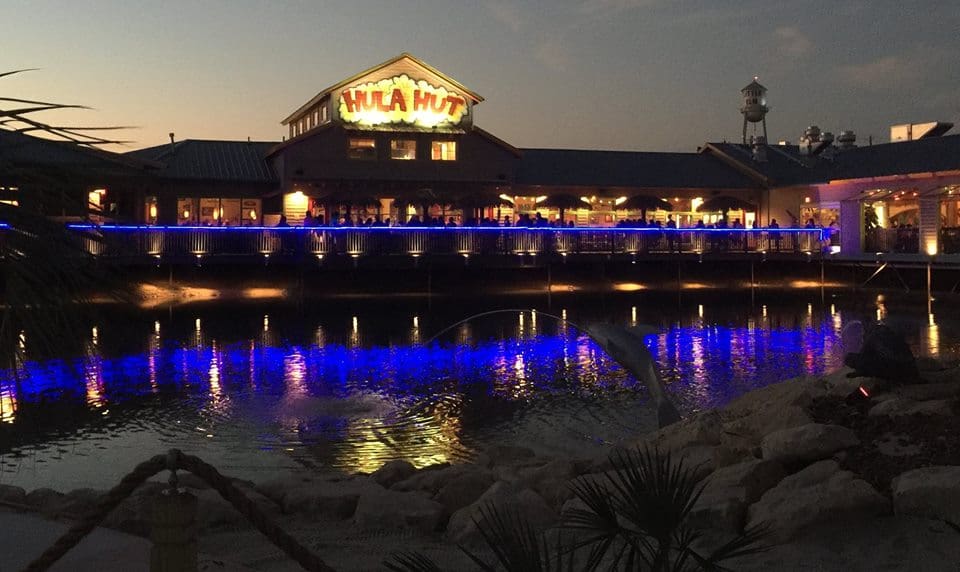 Hula Hut is new to the DFW area and has been one of favorite places to visit in Austin for years.  The restaurant is a Mexonsian (Hawaiian/Mexican) style restaurant that has a great vibe before you even enter the building.  From the moment you pull up you feel like you are in a water lovers paradise with all of the used vintage watersports gear displayed all over the building.  Hula Hut in Little Elm is build out over their own private lake on a pier with a view of lake Lewisville and Hydrous Cable Park.  Our favorites on the menu: Coconut Shrimp, Hawaiian Fajitas, & the Kawaikini Stuffed Avocado.
Address: 210 Eldorado Pkwy Little Elm, TX 75068 | Phone: 214-618-4852
by Danny Braught