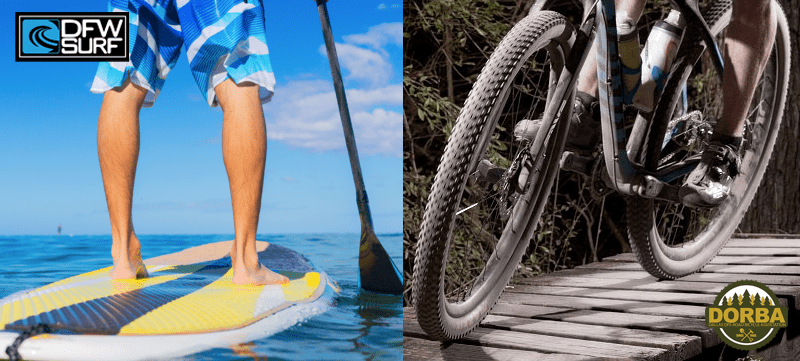 New for 2016- DFW Surf partners with DORBA and offers exclusive discounts to DORBA members who want to get out on the lake, relax and try something new.  "Over the years we have found that a lot of our customers are also avid bikers and several of our club members are within the DORBA organization.  People who like to bike also like to get out on the water and try standup paddleboarding or wakesurfing.  We are excited to team up with DORBA and new for 2016 we will also be offering bike rentals at our Frisco location at Hidden Cove Park and Marina who has plans to build miles of extensive biking trails on the shores of Lake Lewisville," says Tyler Marshall founder of DFW Surf.
About DORBA:  The Dallas Off Road Bicycle Association (DORBA) is one of the largest mountain biking organizations in the country with over 1,000 members.  Since 1988, its primary mission has been providing access to great local trails.  The organization is 100% volunteer and all membership dues and donations are used for the tools and infrastructure needed to build and maintain trails.  We work with local municipalities and private landowners to ensure ongoing access to top quality trails for mountain bikers of all experience levels to enjoy.  We also maintain a free web site (dorba.org) which provides status and useful information on all trails in North Texas.  Whether you are an experienced rider or someone who is just starting out, we hope the trails and info provided by DORBA help you to have an awesome riding experience!
"DORBA is proud to welcome DFW Surf as our newest corporate sponsor!  DORBA members are outdoor enthusiasts who spend over $1 million per year on riding and other outdoor activities.  DFW Surf is a natural fit for our members and we are thrilled they are offering a 15% discount on activities/rentals to our members," says DORBA marketing director Tim Carroll.
Life is all about being active and being outdoors and both organizations continue to maintain an active role not only within the sports they love, through trail building or waterway cleanups, but also in the communities and relationships that are fostered.  Paddleboarding, surfing, or biking, whatever your activity may be . . .  Be Safe and Have Fun!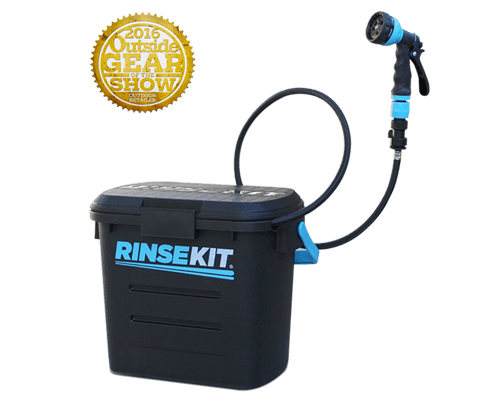 A big fan favorite of DORBA bikers is the RINSEKIT– portable pressurized washing system, great for use to rinse off your dirty bike. Available at a DFW Surf location near you. Use Promo code DORBA and save 15%